15th Battalion Volunteer Cavalry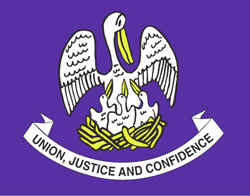 From Bergeron, La. Confed. Units, 62-63:
15th Battalion Cavalry
"This battalion was organized about January, 1863, probably at Monroe. The battalion appears to have operated in Madison Parish near the Mississippi River during its first few months in service. On April 4, the men fought in skirmishes near Richmond and Bayou Vidal. The battalion unsuccessfully opposed the march of General Ulysses S. Grant's army through Tensas Parish later in the month, fighting one sizable engagement at Choctaw Bayou on April 28. Portions of the battalion participated in the defense of Fort Beauregard near Harrisonburg, May 10-11. During the siege of Vicksburg, Mississippi, the battalion fought to protect Madison and Tensas parishes from enemy raiding parties. On June 3, a portion of the battalion drove an enemy force out of Richmond. The next day, Company A captured an enemy camp located on Lake St. Joseph. Part of the battalion defeated a larger enemy force at Richmond on June 6. Major Harrison furnished some of his men to General John G. Walker's Texas infantry division to act as scouts and guides during Walker's operations around Milliken's Bend and Young's Bend. These men probably participated in the attacks on those Union garrisons. Harrison's successes against the enemy so impressed General Richard Taylor that the latter began an effort to raise the battalion to a regiment. Possibly by November, 1863, three new companies had joined the battalion and made it the 3rd Louisiana Cavalry Regiment."
[no CSRC rolls]
ROSTER