June 23, 1863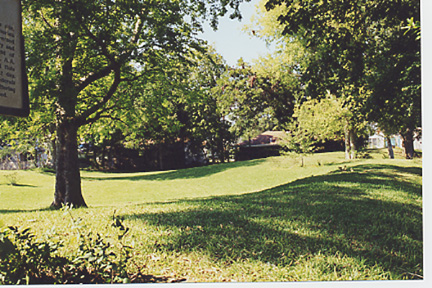 Interior of Fort Star, looking north. The Confederate attack came along the eastern wall, to the right.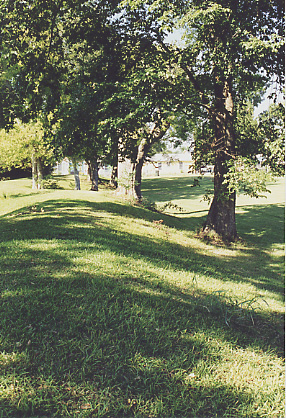 Remnants of Eastern Wall of Fort Start. The Confederates attacked along this wall of the fort.
Photos and captions by Dave Comeau, October 1997
State historical marker at the site:
Star Fort
Also known as Fort Brashear. Near this site, now occupied by Atkinson Memorial Presbyterian Church, was the larger of two works erected to defend Morgan City, then Brashear City and a Federal military depot. On the night of June 22, 1863, 325 Confederates of Gen. A.A. Mouton's command landed their skiffs and flats in rear of the town. Attacking the next day, they captured the garrison of 700 Federals and immense military stores, while suffering losses of only 3 killed, 18 wounded.