May 6, 1864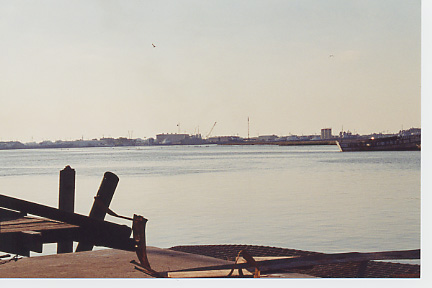 Calcasieu Pass, next to the wharf.
Photo & caption by Dave Comeau, October 1997
State historical marker at the site:
Battle of Calcasieu Pass
On May 6, 1864 Confederate troops attacked and captured the Union gunboats Wave and Granite City here. This was the only Civil War action in S.W. Louisiana. Many of the dead were buried on Monkey Island.