June 8, 1862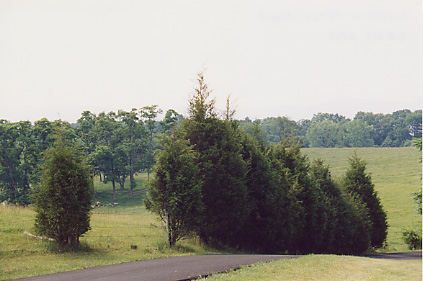 In an attempt to attack the Confederate center, Federals moved southward, right to left, west of the Port Republic Road. Exposed in the open fields, Confederate guns fired amongst the lines.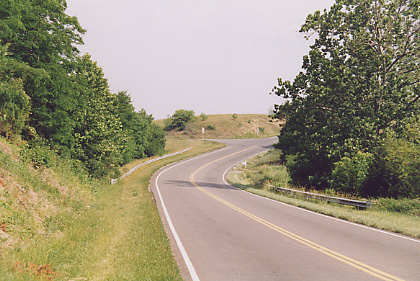 Looking north. Confederate guns were positioned on high ground to left of Port Republic Road. Port Republic Road veers left at intersection.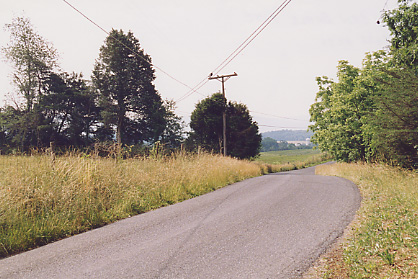 Looking south. Portions of Confederate army moved north up this side road to attack the Federal left flank.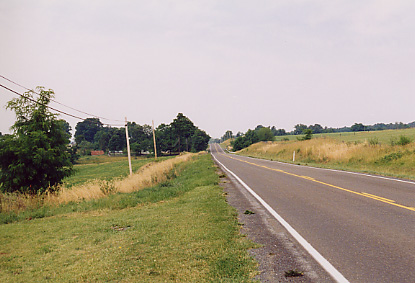 Looking southwest along Keezletown Road; Port Republic Road heads southward near center of picture. Federals withdrew to the high ground on the right side of the road, facing south. Confederates did not attack this position.
Photos and captions by Dave Comeau, June 1995