May 10-11, 1863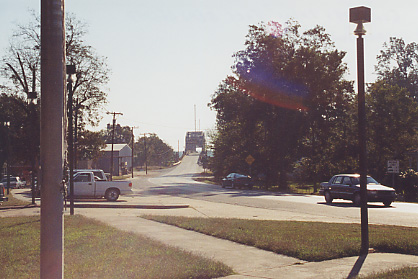 Looking east towards Ouachita River. Federal gunboats shelled the fort from the river. The fort was on high ground ½ mile to the west of here.
Photo and caption by Dave Comeau, October 1997
State historical marker at the site:
Fort Beauregard
One-half mile west was one of four forts built by Confederates in May, 1863 to prevent the ascent of Federal gunboats on the Ouachita River. It was abandoned 1863, but was reoccupied in 1864.