April 8, 1864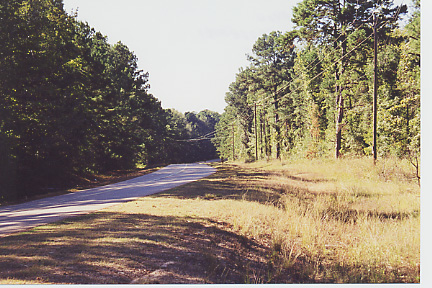 View towards the bayou and Confederate line, taken from the Federal line.
Photo and caption by Dave Comeau, October 1997
State historical marker at the site:
Battle of Mansfield or Sabine Cross Roads
April 8, 1864
Federal Line at 6:00 P.M. - Third Phase of Battle
This point was called "Chatman's Peach Orchard" by Confederates and "Pleasant Grove" by Federals. Dark ended the fight for possession of the water supply of Chatman's Bayou at foot of hill, where Confederates bivouacked. The Federals retreated to Pleasant Hill during the night.