Shiloh (Pittsburg Landing), TN
April 6-7, 1862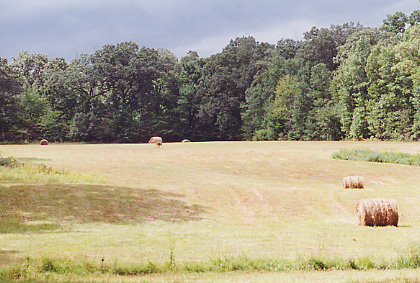 Dawn April 6. Looking west from Union line at eastern end of Fraley Field. Federal scouts entered field at eastern end discovered vanguard of Confederate army at the western end of field moving north, left to right. Confederate skirmishers fired and fell back to wood line.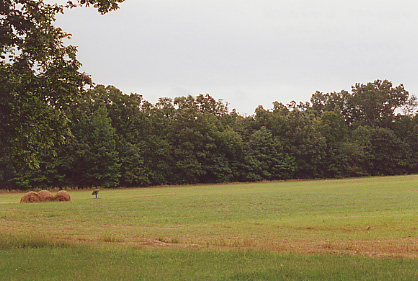 Dawn April 6. Union scouts and reinforcements withdrew northeast from Fraley Field to here in Seay Field, moving left to right.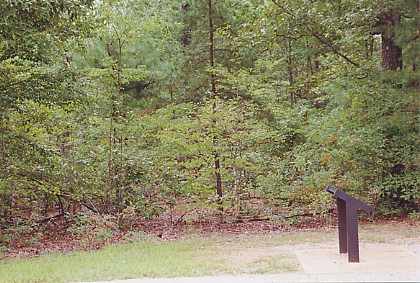 Early Morning April 6. Federals withdrew again and formed a line here in woods east of Seay Field, facing southwest, left. This line only lasted a few minutes before being overrun.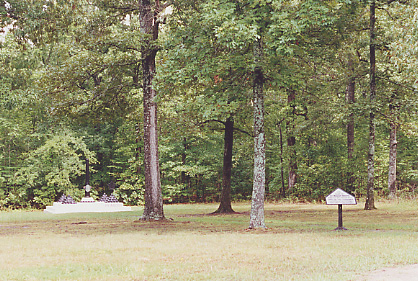 Mid-Morning April 6. Looking northeast at Rea Springs Road. Initially part of the Federal encampment, Federal forces were pushed back from the south to here, where they realigned amongst their campsites, forming the central part of the Federal line. After some resistance the Confederates would force them to withdraw again back through the woods to the Hornetís Nest.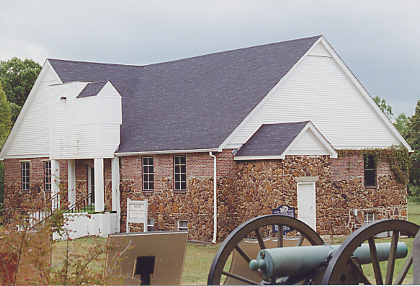 Mid-Morning April 6. Site of Shiloh Church on east side of Corinth Road. Battle swirled around the church as Federals on the right under General William Sherman attempted to hold off Confederate attacks from the south, right.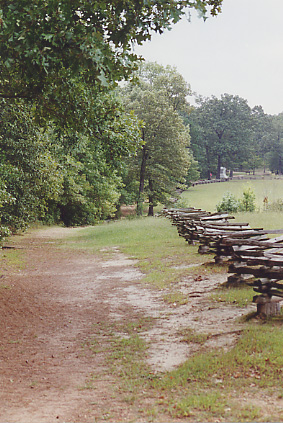 Late Morning April 6. Looking southeast along Sunken Road, Hornetís Nest, from Federal right flank at Corinth-Pittsburg Road. Confederates would attack from the right.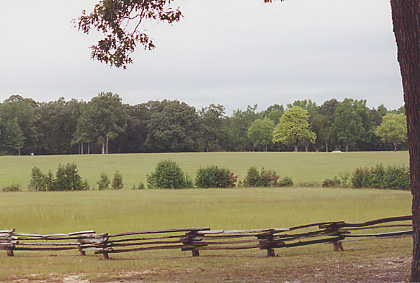 Early Afternoon April 6. Looking southwest from Hornetís Nest, over a 4-hour period the Confederates, including Louisiana troops of Gibsonís Brigade, made at least 11 attacks here and farther to the left in an attempt to break the strong Federal defensive position.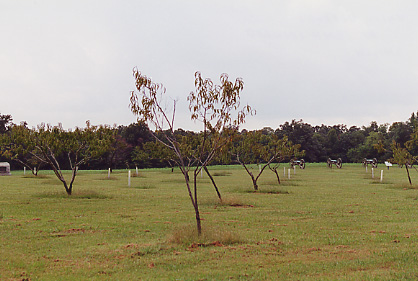 Mid-Afternoon April 6. Looking north behind Union position in Peach Orchard. Confederate General Albert Johnston led a Confederate charge here against the east end of Hornetís Nest. The attack was repulsed.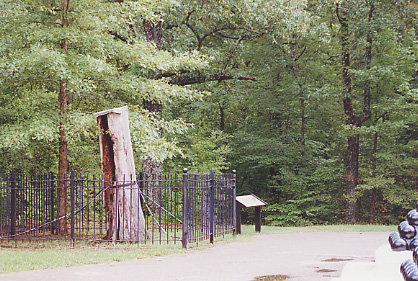 Mid-Afternoon April 6. Site of the mortal wounding of General Johnston, south of Peach Orchard. The ground within the forest to rear of marker dips to form a protective cove where Johnston was taken and died.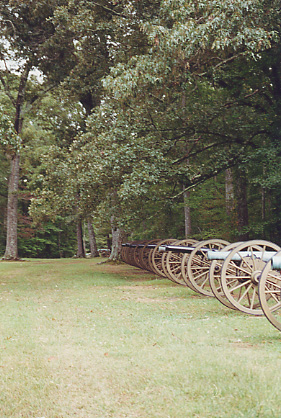 Late Afternoon April 6. Confederate General Daniel Ruggles assembled 62 guns along ridge south of Hornetís Nest in an attempt to weaken Federal resistance.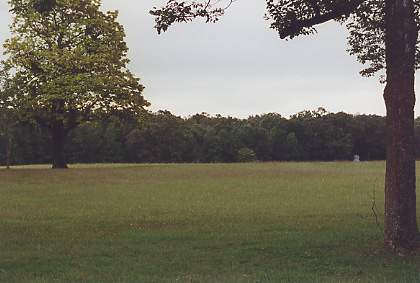 Late Afternoon April 6. Looking north towards west end of Hornetís Nest from Confederate position. After the Confederate bombardment against Hornetís Nest, infantry attacked again against the dwindling Federal defenders.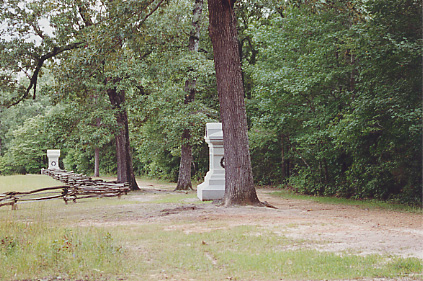 Early Evening April 6. Looking west at center of Hornetís Nest. With Confederate flanking attacks reducing the Hornetís Nest, the remaining Federals that had not withdrawn were forced to surrender.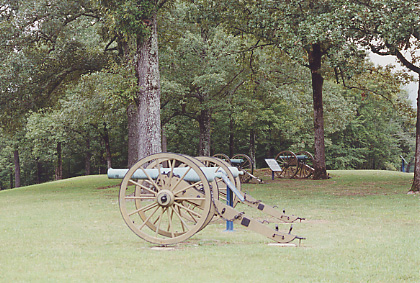 Early Evening April 6. Looking west from near Pittsburg Landing. While the Confederates concentrated on the Hornetís Nest, Federal General Ulysses Grant assembled a final defensive line here. The Confederates would attack this end of the line late in the evening, only to be repulsed. Grant would start his assault the next morning from this position.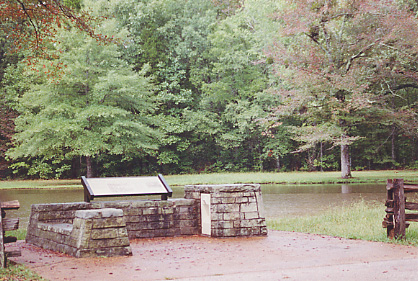 Evening April 6. While the battle moved north, right, towards Grantís final position near Pittsburg Landing, wounded Federal and Confederate soldiers aided each other here at Bloody Pond, north of Peach Orchard, left. Horses and men died in the shallow pond while drinking and bathing their wounds, turning the water red.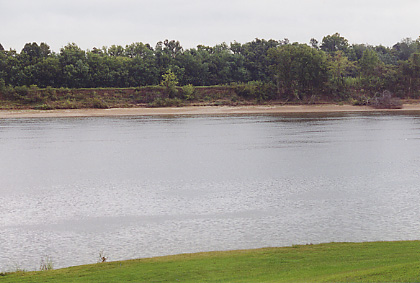 Night April 6-7. Looking east across Tennessee River at Pittsburg Landing. Through the night Federal General Don Buellís Army of the Ohio is transported to this side of the river to reinforce Grant.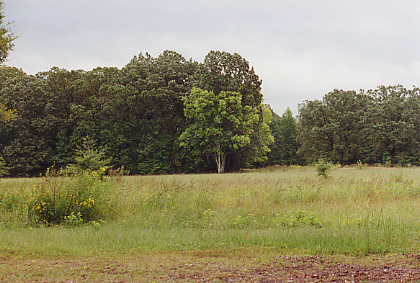 Morning April 7. Looking north at Water Oaks Pond, just north of Shiloh Church along Corinth-Pittsburg Road. As the Confederates were pushed back to this position, they counterattacked back across the open ground to stop the Federal advance. But the Federals were too strong and by early afternoon the Confederates were forced to withdraw from the battlefield.
Photos and captions by Dave Comeau, September 1996