April 7, 1864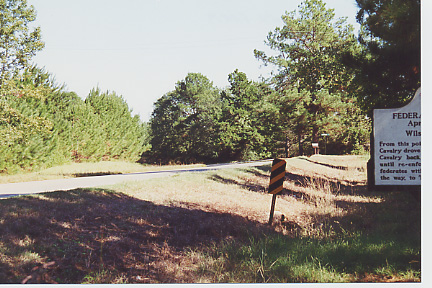 From Confederate position. Confederates pushed Federal cavalry back down the road to the south.
Photo and caption by Dave Comeau, October 1997
State historical marker at the site:
Federal Advance
April 7, 1863
Wilson's Farm
From this point Gen. Green's Texas Cavalry drove Gen. A.L. Lee's Federal Cavalry back toward Pleasant Hill until re-enforced. Then the Confederates withdrew, skirmishing all the way, to Ten Mile Bayou.